Our new website is released!
After a year of developments our new website has been finally released.
Below a short overview and introduction about;
And new to this website;
Our new Showroom
You find our brand new trucks showroom here;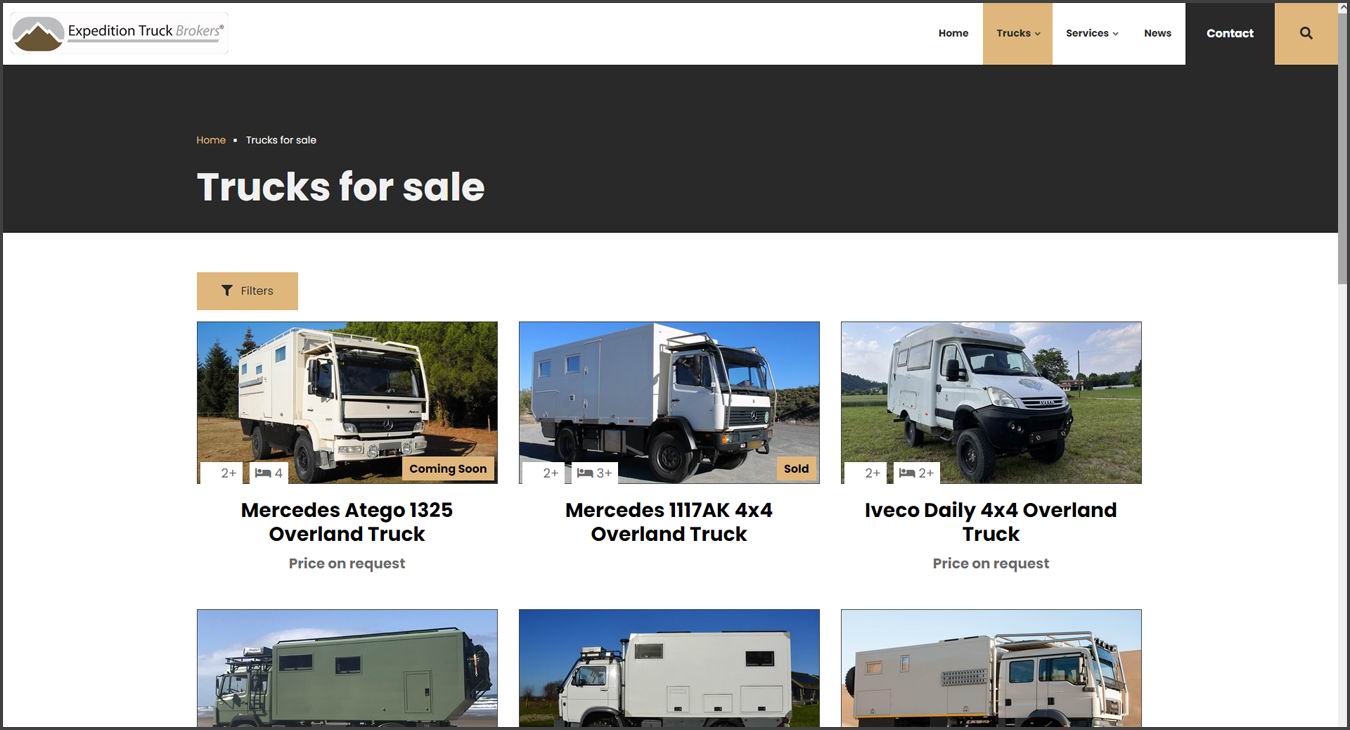 Our revamped Services Presentation
Our new services now available in 4 languages to reach a wide international audience, have a look;
New Services are;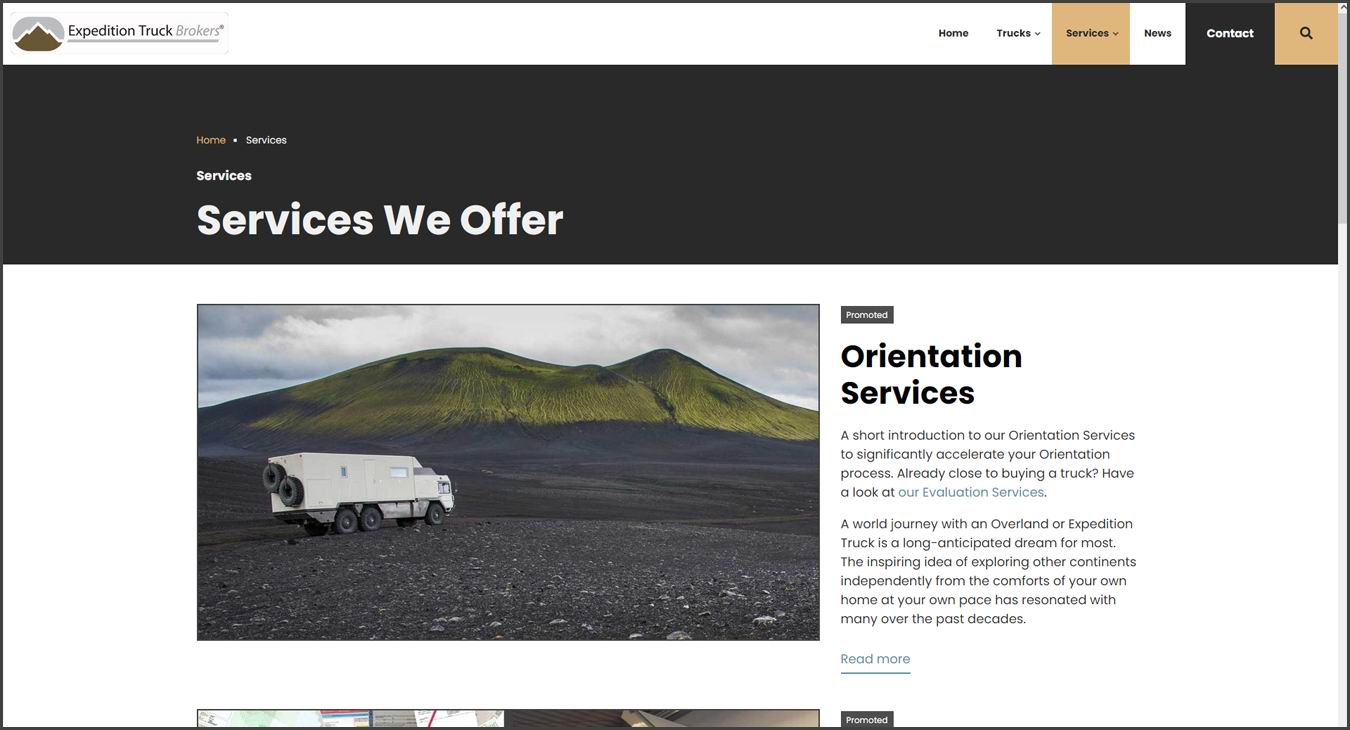 The new Blog Section
New is our Blog section presenting a range of topics about Overland & Expedition Trucks;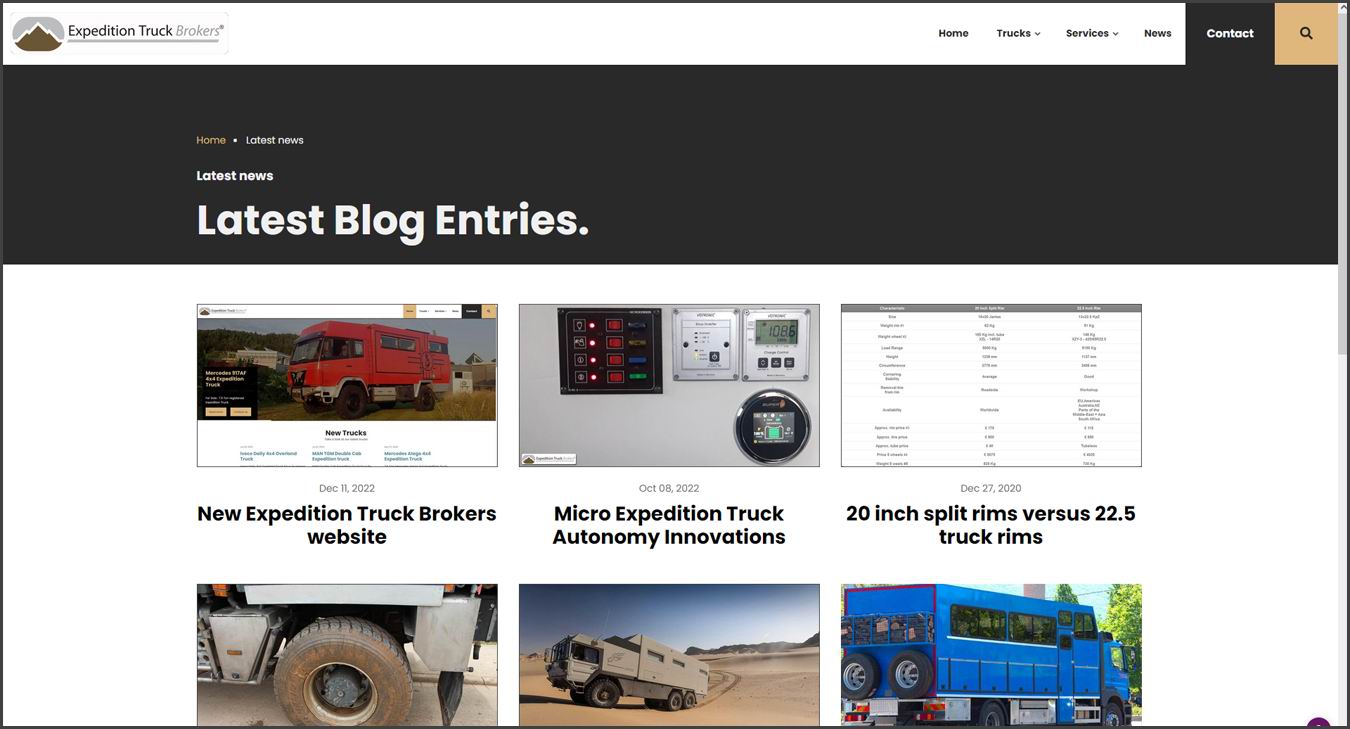 Looking back - Our previous website
Our first website, developed in 2012 and released in 2013, has served a worldwide audience for almost 10 years.

We've counted over 6+ million unique visitors worldwide since 2013 and responded to well over 10.000+ truck inquiries.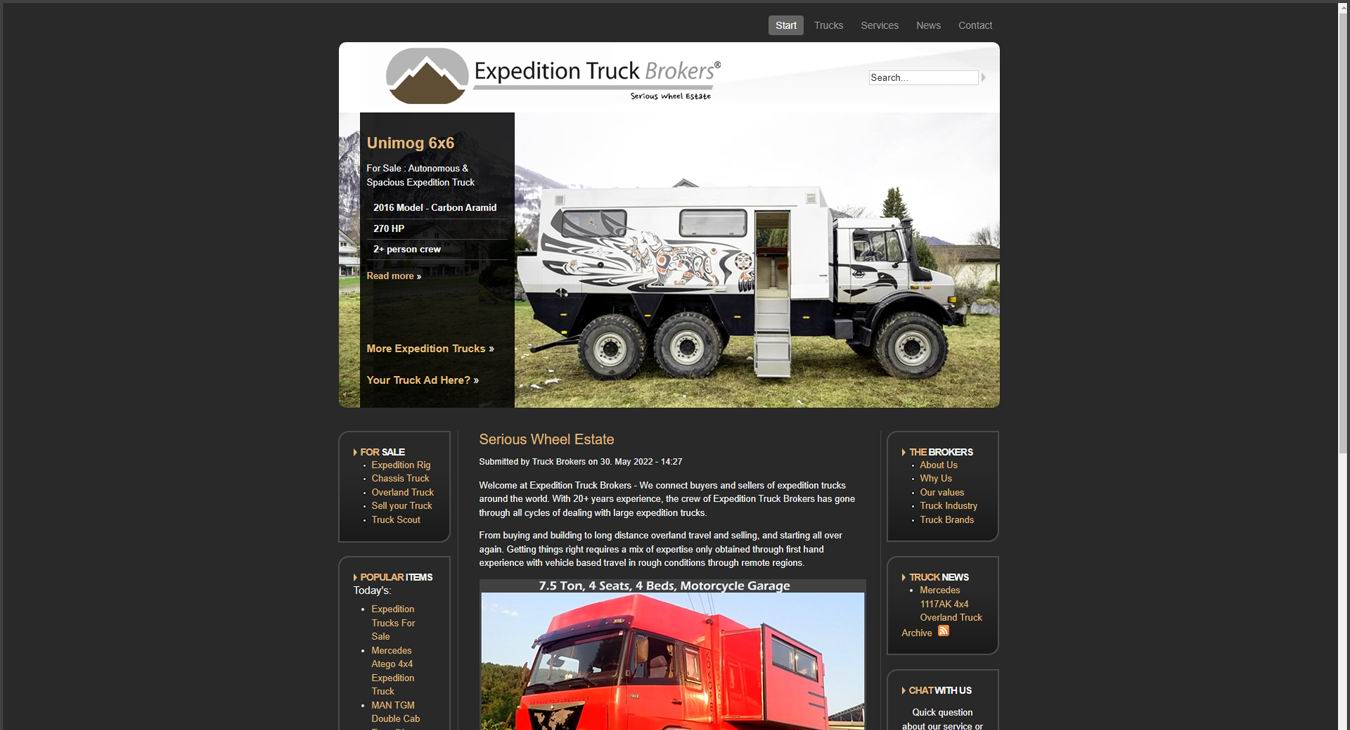 Read more articles